What is the Memory Lab?
It's a place.
Library patrons can use memory lab equipment to digitize, edit, and store personal media such as home movies on videotape; images including photographic prints, slides, and negatives; and audio cassette tapes. We provide the equipment and basic help, and then it's up to you to transfer your media. It's meant to help preserve and share media that is in danger of physical deterioration and technical obsolescence as the equipment required to use it becomes harder to find. It's a do-it-yourself (DIY)  model, meaning we provide step-by-step instructions, but you control the process from start to finish. 
Make an Appointment
We ask that you make an appointment with the Adult Services Desk by emailing [email protected] or calling 217-483-2713 before you come to the Library to use anything in the Memory Lab. You can schedule time at multiple stations at a time.
How long will it take?
Digitization of video and audio takes place in real time. The resulting files can be quite large so you will probably want to convert them to a smaller size. We recommend digitizing no more than 2 hours of video at a time and allowing for an additional hour for file conversion.  There is an exception to this which will be the reel to reel film converter.  For every 2 minute film reel, it will take approximately 30 minutes.  
Scanning speeds depend on the resolution you specify for your scan. Our scanner can make very large files from slides and negatives if you need that size, but it can be quite slow, taking up to a few minutes per image.
What can I transfer?
You can transfer the following formats that you own and that contain your personal content. Copyrighted materials such as commercial films on VHS cannot be copied.
VHS videotape
Hi8 videotape
MiniDV videotape
Audio cassette tape
Photographs and documents up to 11 x 17"
35mm slide film
35mm negative film
Files from SD memory cards
What Hardware is available?
Sony Handycam Hi8 Video Camera Recorder 
SD card reader
Epson FotoFast scanner
VHS player
DVD player
VHS-C converter
Tape-to-Digital Converter & Player
Overhead book and large format (11 x17) scanner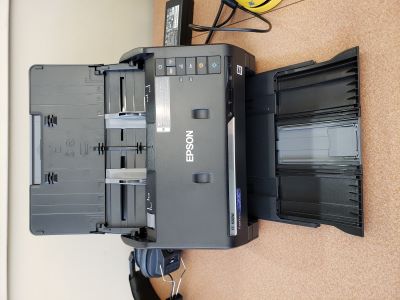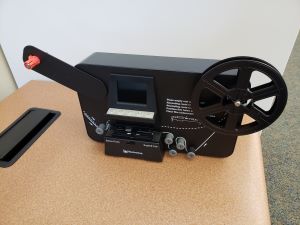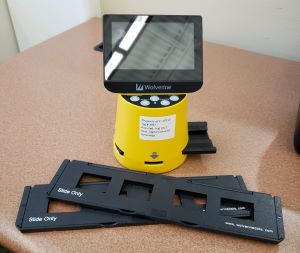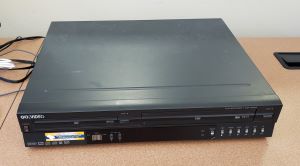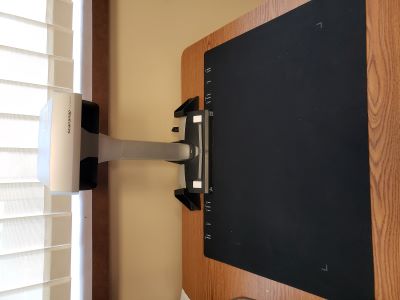 How do I find out more?
Contact the Adult Service Department at [email protected] or 217-483-2713.